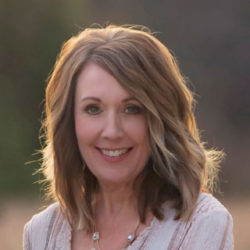 Shannon Robbins
Regional Director of Development
Raised in rural Utah, the daughter of a Baptist Minister, Shannon has a heart for the lost and a desire to walk alongside others in their faith. Shannon feels specially called to love on those in need and to be of service to others in her daily work. Shannon comes to Precept after a long career in nonprofit healthcare fundraising. Most recently at the University of Texas Medical Branch in Galveston and previously at the Epilepsy Foundation of Texas she has spent more than two decades building meaningful relationships in order to create impact in people's lives and move the mission of the organization forward.
Shannon attended Baylor University where she earned a degree in Sociology. Shannon and her husband Cliff live in Galveston, Texas and have 2 college aged daughters.
Shannon is excited and grateful that God has called her to be a part of the Precept family.