For over 50 years, Precept has engaged people around the world in relationship with God through knowing His Word. Our vision has been every believer in Christ living out God's Word every day. It's a big vision—because we serve a big God.
To engage every believer, we have to reach out to the next generation, employing new efforts to minister to a new audience. This singular focus drives everything we do: envisioning what incredible things might happen to the culture around us if an entire generation of believers was rooted in Scripture and growing in Christ!
That's where Yarrow comes in.
What is Yarrow?
A new Bible study series designed for the next generation, Yarrow products translate our traditional Precept study approach into a language and format that are more accessible for Christians in their 20s and 30s.
This new study series is named after "yarrow," a flowering plant found around the world, because it reminds us of God and His life-giving Word.
Created to meet the needs of the next generation in the United States who are looking for biblical answers to their life questions, Yarrow connects God's Word to believers' actual lives. By serving as a guide through what the Bible says about tough topics, Yarrow is fostering a community of truth seekers who are rooted in Scripture and growing in Christ.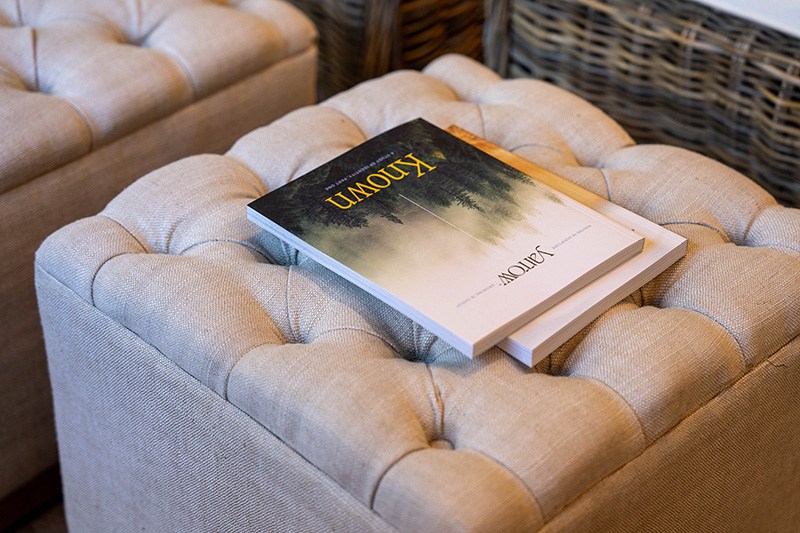 What's Next at Precept?
In Matthew 9:37, Jesus tells His disciples, "The harvest is plentiful, but the laborers are few."
In 1970, Precept began when a few faithful people saw the harvest waiting and got to work. The early days of Precept were marked by creativity, innovation, and expansion.
From the release and translation of new studies to all-new outreach programs in far-flung places, the ministry experimented boldly. For three decades, Precept expanded, grew, and pivoted to reach believers around the world with the life-changing power of God's Word.
In the last five years, we've made a strategic shift to reconnect to the creativity and product innovation that defined this ministry so many years ago. Through the development of Yarrow and ideation of future Precept legacy products, we are recapturing the imaginative spirit of those early days.
We're asking this question again: "What if?" And as we work, we're looking to God to see Him do abundantly beyond anything we could ask or even dream.
How Can You Get Involved?
Throughout the development and launch of Yarrow, Precept givers have played a vital role. From the conceptualization of the brand all the way to the release of the first Yarrow studies, generous givers have planted seeds of faithfulness through their support.
Now, with Yarrow introduced to the next generation, it's time to nurture and cultivate what we've sown. As we continue to grow the Yarrow brand, we need you!
Here are three quick ways you can get involved in what's next at Precept:
Check out yarrow.org. Sign up for email updates to keep up with this new Bible study series from Precept.
Purchase a Yarrow study—and one for a friend! Order your copies today in the Yarrow shop.
Give to Precept. We need your support to continue engaging people in relationship with God through knowing His Word!
Together, let's imagine what might happen if we continue to plant and water faithfully, trusting God to cause the growth (1 Corinthians 3:6-7). Let's ask, "What if?" again and wait expectantly to see how the Lord will work in and through us to glorify Himself in the world.
We hope you'll partner with us as we pursue this holy mission. It has eternal impact!
The harvest is waiting.