When you give to Precept, you help people around the world embrace King Jesus and experience life-change. Give today and double your impact with our end-of-year MATCH!
Invest today.
Impact eternally.
Partner with us
Your gift connects believers to God's Word. Help us equip leaders worldwide.
Don't keep life-changing truth to yourself.
When your life has been touched through the truth of the Bible, you want others to experience that same joy. Together, we can help even more people know God deeply and experience relationship with Him!
"The value in Precept Ministries is the way in which it sees to fulfill the call to make disciples of all nations. Thousands of people, from different tribes, tongues, and nations are being impacted through God's word through the direct work of this beautiful, amazing ministry."

Anonymous Donor

"Precept teaches people how to study for themselves—it's empowering and I trust in the integrity of the organization and know it uses the money well to teach others how to study."

Julie, Donor

"I give to Precept because without them I wouldn't be experiencing the joy, peace and excitement of intimate fellowship with God. I believe that through my giving I help others have this opportunity."

Anonymous Donor
---
Partnering at

any level

 is easy
When you give, you invest in the one thing that has lasting return—relationship with God. With your partnership, Precept can create more resources, provide training, and equip new leaders to launch Bible study groups around the world.
---
Increase your impact—without cash.
With our trusted partners at Barnabas Foundation, any appreciated asset can become a charitable gift! You can experience tax savings benefits when you donate non-cash assets.
Stock/other securities
Real estate / tangible personal property
Business interests
Farm commodities
Life insurance
Contact us
Leave a legacy
Your generosity and stewardship can make a long-term difference. Talk to our team about including Precept in your will through our trusted foundation partner Barnabas Foundation. Since 1976, Barnabas Foundation has helped thousands of families make charitable giving a lasting part of their legacy.
Have you added Precept to your will?
Let us know so we can thank you—and be sure to honor your gift intentions.
Partner Confidently.
As your partner, we promise transparency and accountability so you can know that your gifts are stewarded well. Our Development team is here for you.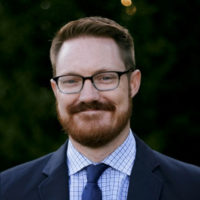 Dallas Pymm
National Director of Development
Dallas lives to see and ensure that hearts and minds are freed and transformed by the Gospel of Jesus Christ. He grew up in Las Vegas and praises God constantly that he was introduced to Precept Bible study shortly after Christ saved him at the age of 15. He is a long time Inductive Bible Study student which served him well as he attended Liberty University's Bible college where he majored in Biblical Studies and Christian Ministry. He began Development work at Alliance Defending Freedom in Scottsdale, AZ where he strengthened ADF's relationships with donors, churches, and ministries. He answered God's call to Precept in May of 2016. Dallas lives in Gilbert, Arizona with his wife Stormie and their two sons, John, and Luke.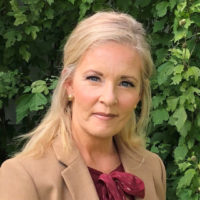 Jolynn Frey
Regional Director of Development
Jolynn has enjoyed the privilege of ministry, especially within the local church. Building on an undergraduate degree in Bible, she has shared a passion for ministry and theology, alongside her husband Matt, who has been a pastor for 28 years. Most recently, Jolynn worked as the Director of Development at Geneva College. She serves Precept as the Regional Development Director for the Mid-Atlantic Region. Jolynn and her husband have two grown children.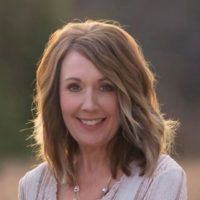 Shannon Robbins
Regional Director of Development
Raised in rural Utah, the daughter of a Baptist Minister, Shannon has a heart for the lost and a desire to walk alongside others in their faith. Shannon feels specially called to love on those in need and to be of service to others in her daily work. Shannon comes to Precept after a long career in nonprofit healthcare fundraising. Most recently at the University of Texas Medical Branch in Galveston and previously at the Epilepsy Foundation of Texas she has spent more than two decades building meaningful relationships in order to create impact in people's lives and move the mission of the organization forward.
Shannon attended Baylor University where she earned a degree in Sociology. Shannon and her husband Cliff live in Galveston, Texas and have 2 college aged daughters.
Shannon is excited and grateful that God has called her to be a part of the Precept family.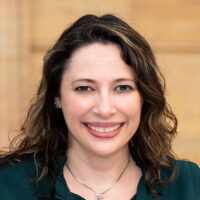 Heidi Farinas
Southeastern Regional Director of Development
God called Heidi to Precept after many years of serving givers in Christian ministries. She has a Political Science degree from Old Dominion University and has served in a pregnancy center, churches, and children's social services. It is a great joy for her to partner with givers to grow the kingdom of God, and she is full of gratitude that God allows her to serve His people.
Heidi read the Bible for many years before she was introduced to the life-changing method of inductive Bible study, and now she is passionate about sharing it with as many people as possible so that they, too, can have a deeper relationship with the God who loves them so deeply. Heidi and her husband, Marc, love spending time in nature, boating, hiking, and leading youth ministry. Every day she spends caring for His people and living in the beautiful state of Tennessee is a blessing.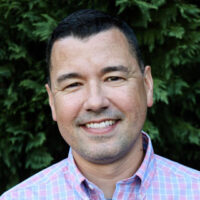 Adam Reid
Partner Relations Associate
Adam joined Precept in 2019, after 10 years in retail management. He loves serving others and contributing to their success. Early in his Christian walk, he attempted to follow God without being thoroughly grounded in His word. This resulted in much frustration. As he grew in faith, he came to realize how essential it is to "let the word of Christ dwell in you richly." Adam is humbled and honored to be invited into God's work through Precept as a co-laborer, establishing people in the truth of Scripture.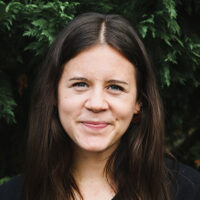 Bianca Dragul
Partner Relations Associate
When she was fifteen, Bianca's life changed as she studied and understood Scripture for the first time at a Precept Boot Camp. In 2018, she had the privilege of serving as a summer intern with the ministry. Since then, her passion has been helping people encounter God through Scripture.
With a degree in Public Relations from Anderson University, Bianca desires to connect people to each other and to God's powerful, life-changing Word.
Our vision is to see every believer in Christ living out God's Word every day. 
An ECFA member since 1984.

ECFA is an accreditation agency dedicated to helping Christian ministries earn the public's trust through adherence to seven Standards of Responsible Stewardship.
Gold Seal of Transparency

GuideStar specializes in connecting individuals and organizations with nonprofit data. The Gold Seal of Transparency is awarded to nonprofits with exemplary reporting on financials, programs, and leadership.
---
Financial Transparency
Review our financial statements for added confidence.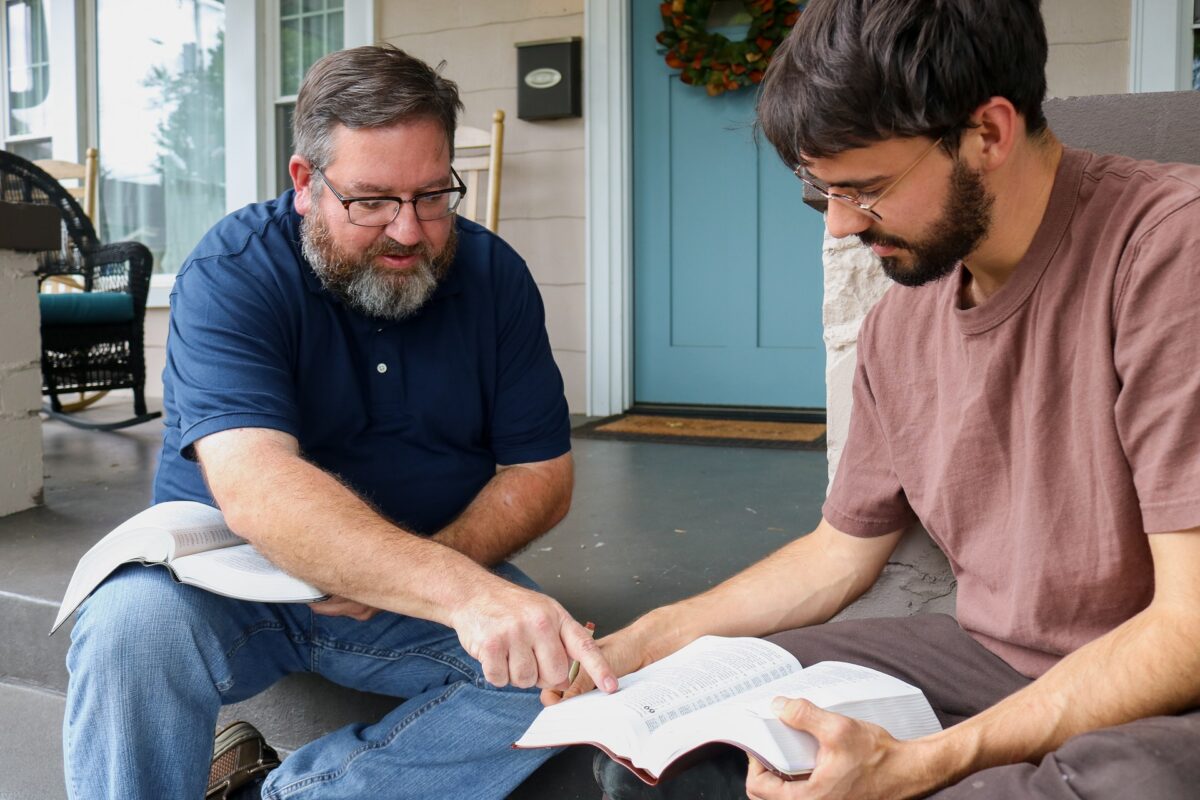 Follow the impact of your gift.
Help grow Jesus' kingdom today
As believers, we're invited to play a part in expanding Jesus' kingdom! Help more people embrace Him and experience life-change by partnering with Precept. Give today and help us reach our $207,000 match!
Give Now