God's Word transforms lives. Join others in the journey.
Join a Group ⇢
New here? You can start growing with God today.
Download our easy-to-follow introduction to the Precept Bible Study Method and start discovering God's truth for yourself today.
God's Word changes lives.
Studying the Bible is about more than head knowledge; it's about life-changing relationship with God. With Precept, you can experience the power of God's Word for yourself and get the training and guidance you need to lead others through Scripture.
---
We're in this together.
Whether you're a veteran leader or just getting started, our trainings help you confidently host a Bible study that everyone enjoys.
---
Thanks to our generous givers, global Precept Leaders can receive training and materials at no cost to them.
2M+
Bible Study Participants
250K+
Active Bible Study Leaders
"I lead Precept because I want to share with as many people as I can the joy of knowing how to study God's Word for yourself!"

Stephanie K., Precept Leader
Lead a Bible study everyone loves.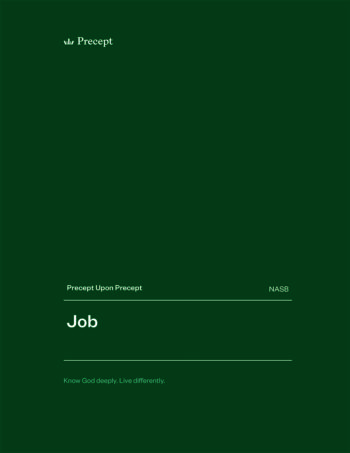 Featured Product
Job
Job doesn't ignore painful seasons or circumstances, but points to the enduring source of our hope: The care and power of God. Whether you choose a Precept Upon Precept or In & Out workbook, this Job study will take you deeper as you explore grief, endurance, and faith. Get your copy of our NEW study today!