Around the world, God is moving—and He is using your gifts in His work.
We hope you will read these two reports from our teams in Africa and be encouraged. Your partnership is helping people know God deeply through knowing His Word, and that is an impact that can't be measured.
Bible Study Training in Kenya
Kitale is an agricultural town in the northern Rift Valley region of Kenya. Surrounded by forest and grassland, Kitale is known for a temperate climate and lovely views. It's also known for having more churches than people.
Many religious groups are represented in the city, but most people are not serious about their faith. That's where local Precept teams are stepping in. This year, Precept volunteers have hosted a variety of Bible study workshops in the city, predominantly working with regional church leaders. As they were trained, the leaders took what they learned and started teaching it to their congregations—who, in turn, took it home to share with their family and neighbors.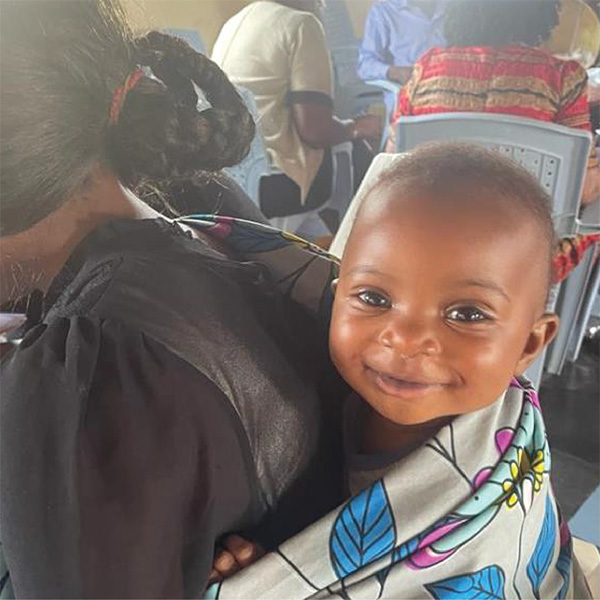 Now, there are more than 1,200 people in Kitale meeting in Precept groups each week. Across the city, people are stepping into an active relationship with God as they read and understand His Word!
Institute for Refugee Pastors
South Sudan is experiencing a refugee crisis.1 Over two million people have fled the region, and many can only find homes in refugee camps in neighboring countries. There is great need in these camps: Conditions are harsh, and many of the refugees are recovering from heartbreaking trauma.
But even in these unimaginable circumstances, believers are spreading joy and hope through Bible study.
The local Precept team has set up a Precept Institute specifically for South Sudanese pastors in refugee camps. This past winter, church leaders gathered for the seventh session of the Institute to continue their Bible study and leadership training. As part of each session, the students invite people from the neighborhood to join them in a Bible study. One student, Emmanuel, felt God leading him to visit the bike taxi stand in town—an area known for being dangerous to visitors. At first, the drivers were aggressive and refused to do the Bible study with him. However, as he kept asking questions, Emmanuel realized the majority of the crowd was illiterate.
Adapting quickly, Emmanuel changed the study so everyone listening could participate without having to read or write. Suddenly, people were interested, and as Emmanuel shared the gospel at the end of the study, five drivers accepted Christ as their Savior!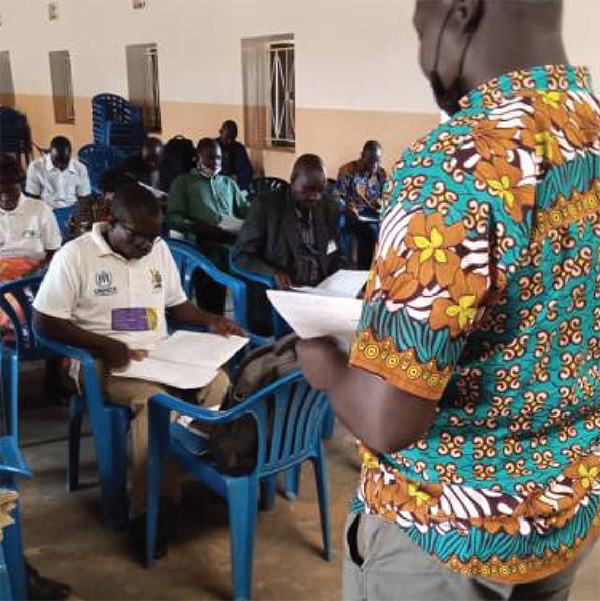 Two other students, Felix and Charles, decided to approach two different Theological Colleges in the area. Once they explained who they were and showed the headmasters their Bible studies, the colleges welcomed them and invited them to lead Precept studies with the students.
In both colleges, lively discussion broke out as the students worked through Scripture together. After finishing the short study, the students and principals asked Felix and Charles if they could use Precept studies as part of their curriculum!
The zeal and enthusiasm of these refugee pastors extends far beyond their camps. They are already reaching thousands of people with the hope and truth of God's Word—and the impact keeps growing.
As a partner with Precept, you are the link connecting these believers with the resources, training, and community they need to know God deeper. Thank you for furthering His global, eternal mission!
The United Nations Refugee Agency. 2022. https://www.unrefugees.org/emergencies/south-sudan/